Find Us
Print House Cafe
Tues. Wed. Thurs.
10AM-12PM
The student group that runs the museum opens the museum to the public weekly. Special events are planned for Cal Poly's Open House each April, and for groups by appointment.
Come check out the Print House Cafe: a museum turned coffee shop. Enjoy pastries, free coffee and all the museum has to offer!
Printing Hours
Mon. 2–4PM
Tues. Wed. Thurs. 9AM-12PM
Fri. 2–4pm
Come in and learn how to print your own personal project on one of our presses. Our curators will be there to guide you throughout the process. No fees required! Please wear closed toed shoes and clothing that you don't mind getting dirty.
location
Cal Poly, Building 26 Room 116
San Luis Obispo CA 93407
Once in Building 26, head downstairs to the first floor, and follow the signs.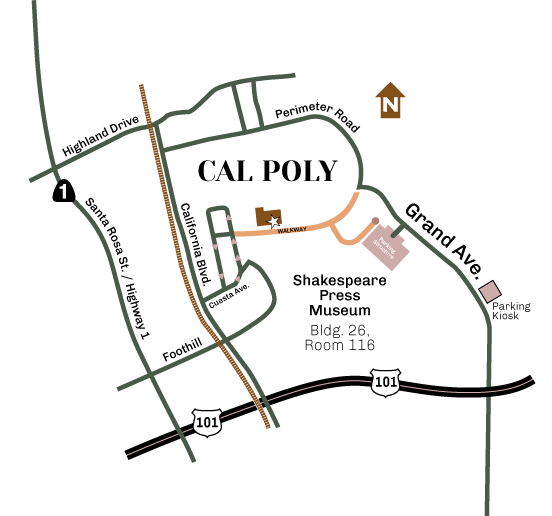 Upcoming
Events
The Shakespeare Press Museum hosts multiple events each year. These workshops are open to the public and free! Leave with the beautiful work you create. No experience or equipment is necessary.
APR
23
Supporter Appreciation Card Workshop
Join us from 9am-12pm on Saturday, April 23rd for a day of printing and personalizing letterpress cards to show appreciation for parents and supporters. Anyone is welcome, Donuts and Coffee will be provided!
TBD
...
Valentine's Card Workshop
We had such a lovely time at our 2022 event!! Join us again next year for more cards!
TBD
...
Halloween Letterpress Workshop
Event details coming soon!
TBD
...
Holiday Cardmaking
Event details coming soon!

Gallery
Follow Us

| @SHAKESPEAREPRESS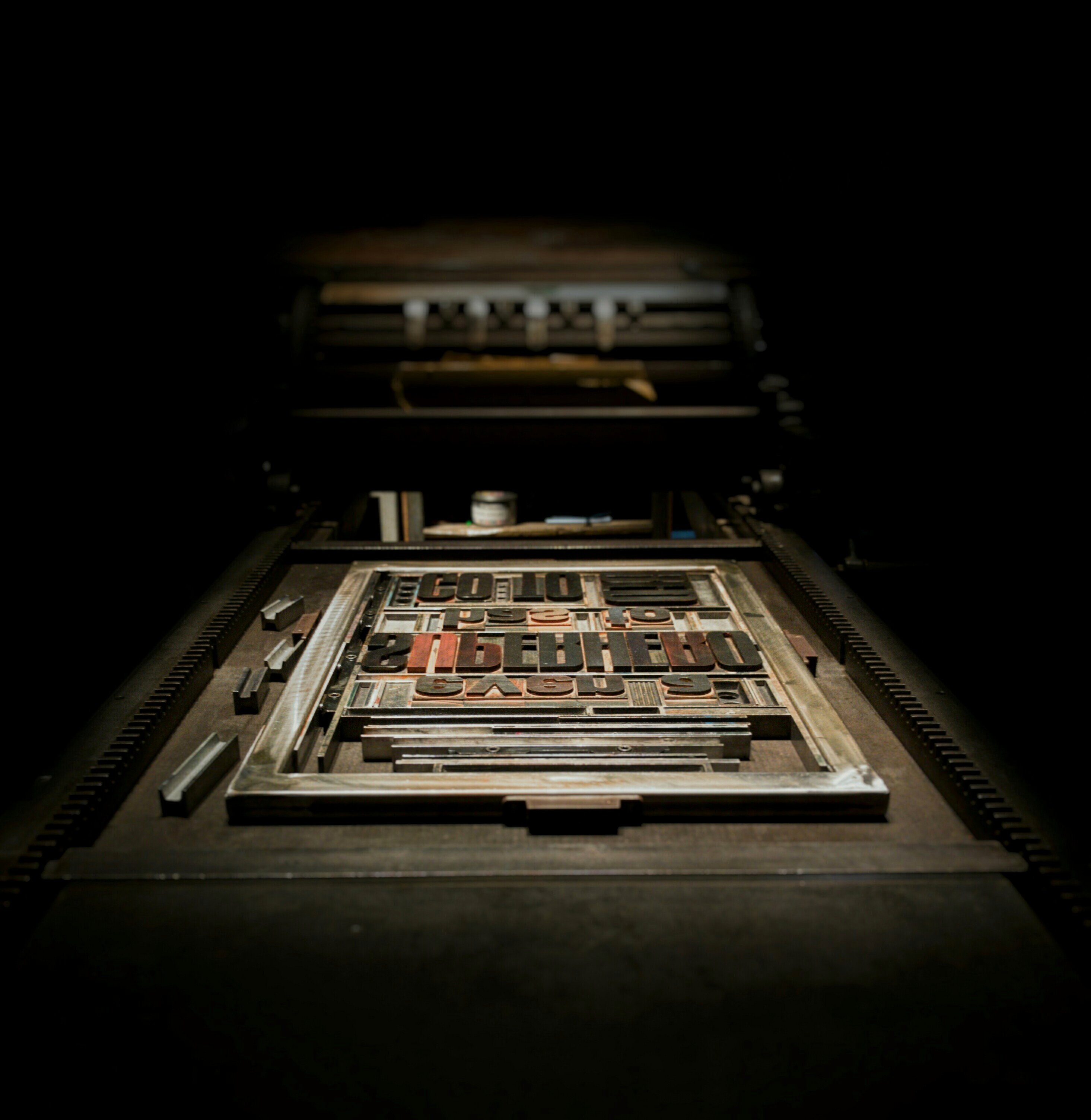 Get Involved
The Shakespeare Press Museum survives solely off the generosity of the community and of Cal Poly. Volunteers are always welcome and donations are greatly appreciated to maintain the museum's beautiful history.
Contact Us
Have any questions about The Shakespeare Press Museum? Send us an email at:

shakespearepress@gmail.com